Name:Rokudo Nagisa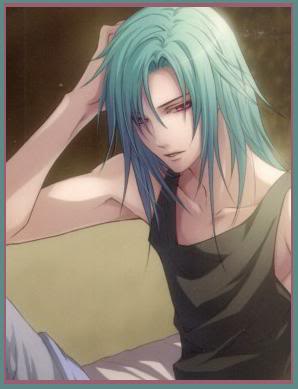 Race:human
Rank:3
Age:17
Gender:male
Height:5'11
Weight:135
Description: he also wears black beaded bracelets
Gear:
Personality:he is very confident man. Being rich for most of his life he very careless with money. Also because of his former wealth he depends on his friends to help him in many situations. Rokudo usually will stand for what he believes in, while trying to remain peaceful.
Likes: sleeping, being taken care of, money,adventure, his black beaded bracelets
Dislikes: being looked down on, death, being alone
Background: When his mother was 6 months pregnant with him, one day her and Rokudo's father went to visit her mothers grave. As she was doing her prayer for her mother,Rokudos father told her he would be going to get something from the car.In the short time he was gone Rokudos mother began to prepare the flowers for the grave when she felt a sharp claw slice into her back. leaning onto her mothers grave to get more support as she looked attempted to turn around and look into her attackers eyes. Before she could turn around the attacker which in fact was a hollow clawed at her back again making her lose consciousness. As Rokudo's mother began to faint, a mysterious shinigami went into battle with the hollow, quickly taking it down in seconds. Rokudo's father returning back from the car saw his wife slumped over the tombstone bleeding ferociously. He began to sprinting as fast as his legs could go until he approached her, quickly snatching off his shirt and wrapping it around her wound, then picking her up and taking her to the car he drove to the hospital at top speed. Eventually Rokudo's mother was healed and the baby suffered no trauma. Rokudo was born into a rich family as the only child. it was always just him his mother and father and of course the help.Being such a small family, he grew to have a tight bond with his parents. His mother being loving and attentive had always worn two beaded bracelets while his father was a proud,honest and hard working man. One day at the age of 13 when he came back from school he found out that his mother and father were murdered in a robbery. the robbery left him with only his house  rest of his clothes, and the few items his mother and father had on them at the robbery. One of these items were his mother's pair of black beaded bracelets. him becoming bankrupt forced him into selling their house for money and renting a small apartment.
Skills/Attacks/Techniques:
Zanpakuto:N/A
Bow:N/A
Fullbring:http://bleachaftermath.forumotion.com/t63-kami-pasu-fullbring#223